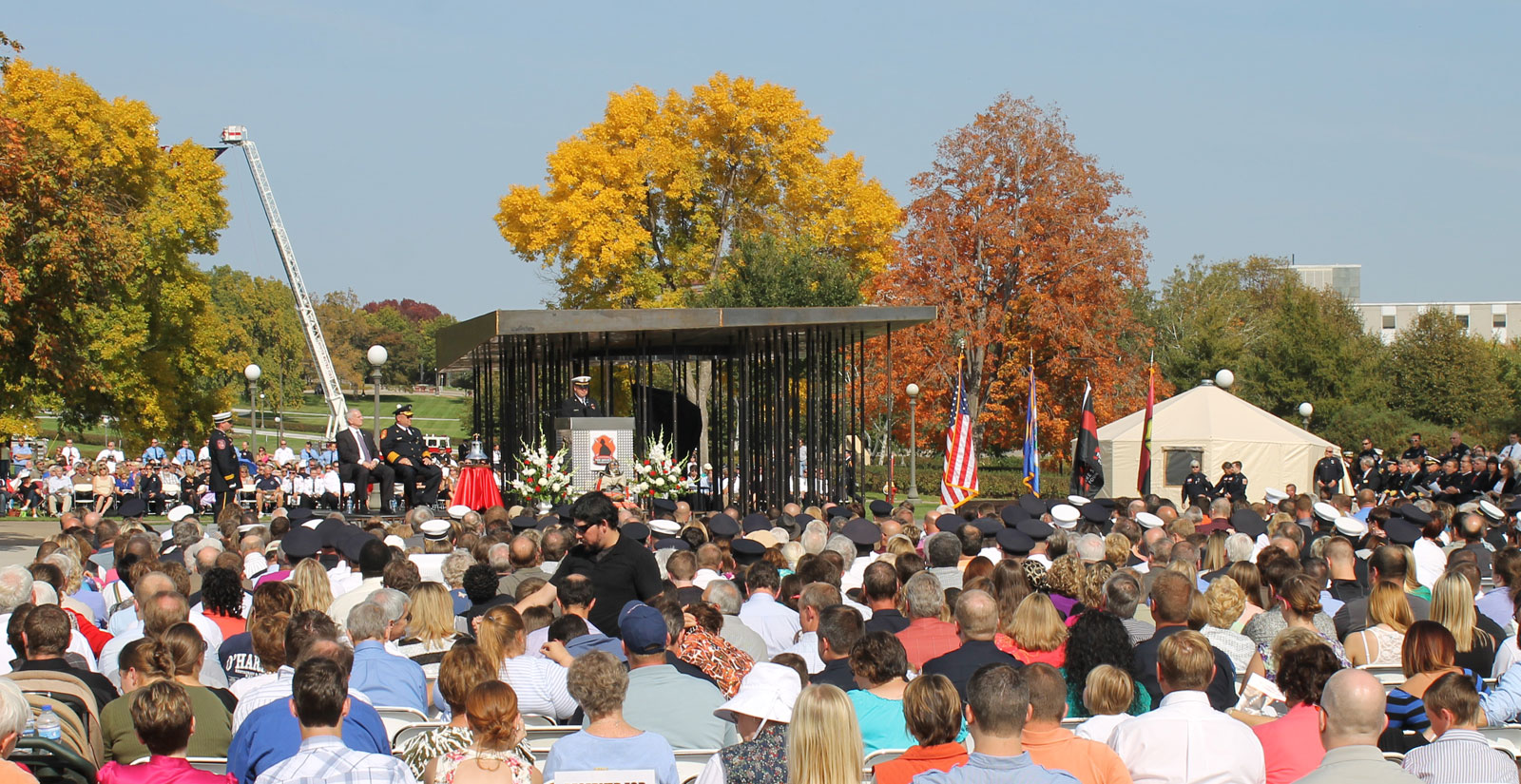 Hundreds of Minnesotans – including families of firefighters who died in the line of duty, firefighters from around the state, community leaders and the public – will gather at the Minnesota Fallen Firefighter Memorial on Sunday, September 24, 2023, to remember those who made the ultimate sacrifice.
Learn more about the memorial and event.
Honor Our Fallen
The Minnesota Fire Service Foundation's mission is to preserve the memory of the Minnesota firefighters who have lost their lives in the line of duty.
Recognizing Those Who Made the Ultimate Sacrifice
Our ongoing goal and commitment to service members are two-fold: First, we are constantly working to identify firefighters from the past who may have died in the line of duty. If you know of a past family or community member and would like to see their name added to the memorial, please contact us.
Second, the foundation is also looking for family members of fallen firefighters – we have a database of 93 firefighters but we have been unable to locate families so we can present a flag or recognize them during a memorial service. If you can help us identify family members of these 93 firefighters, please also contact us.